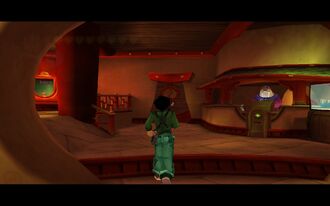 Ming-Tzu's Shop is a premium store owned by Ming-Tzu located in Hillys City's Pedestrian District near the fountain.
In addition, the shop serves as a remote location for the distribution of the IRIS publication to Hillys, and is free of charge for any IRIS Network member. It also offers a free subscription on the IRIS Newsflash.
Ming-Tzu's Shop offers a varied amount of items to be purchased by the use of
units
. Relatively, his prices are higher than other shops on Hillys, but he has some unique items in stock.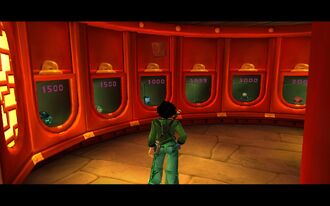 Regular items
Edit
Price: 1500 units
Price: 1500 units
Price: 3999 unites
Unique items
Edit
Price: 1000 units
Price: 3000 units
Price: 2000 units
Ad blocker interference detected!
Wikia is a free-to-use site that makes money from advertising. We have a modified experience for viewers using ad blockers

Wikia is not accessible if you've made further modifications. Remove the custom ad blocker rule(s) and the page will load as expected.